Commission Accomplished - the best way to manage recruiter commissions
Konquest is the first and only automation platform built exclusively for recruiters. Say goodbye to spreadsheets, and hello to automation and total visibility for consultants.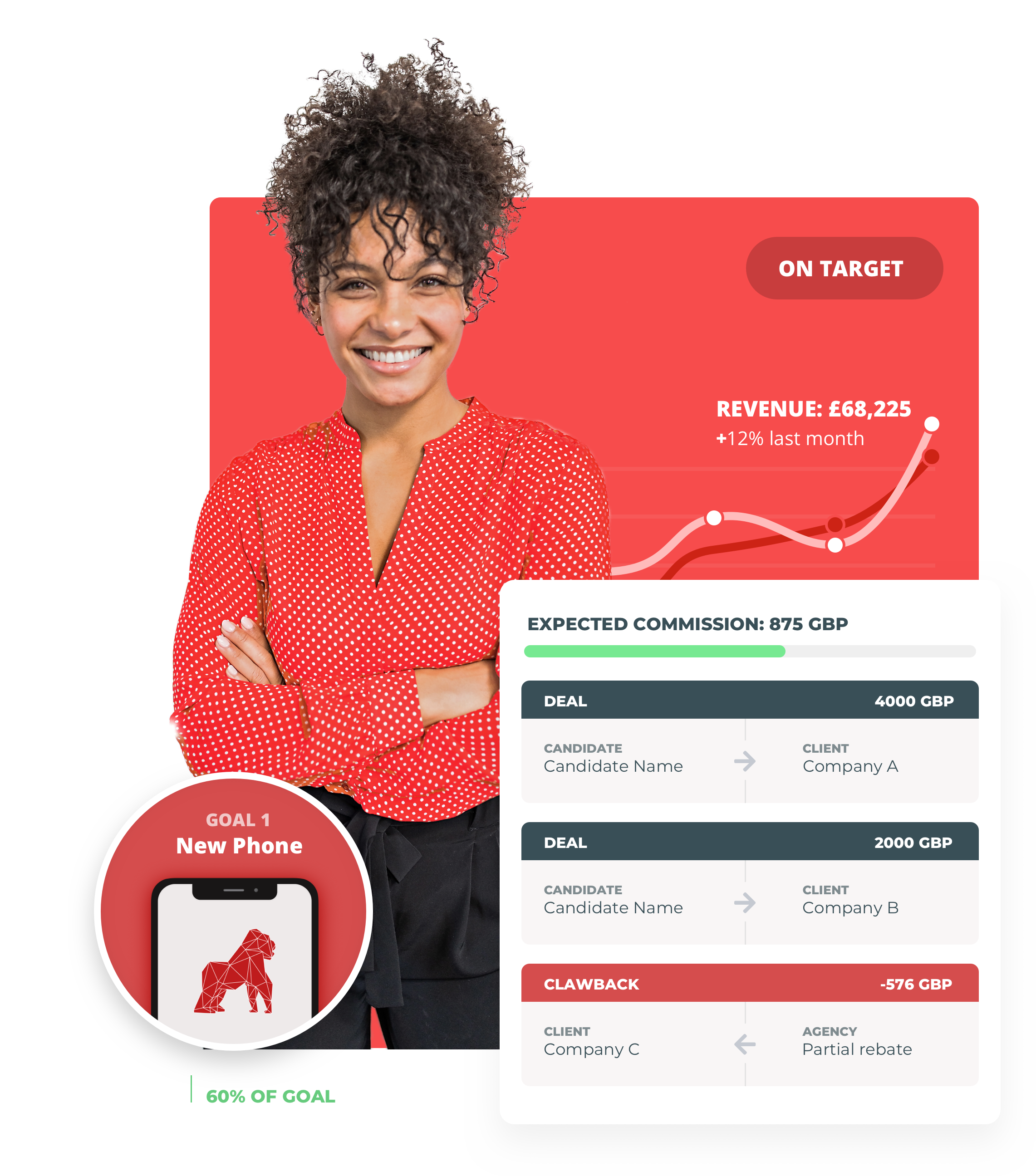 PRODUCT
Discover Konquest
Tired of wrestling spreadsheets every month? There is a better way!
BIG PICTURE
A modern solution
No more spreadsheets! Bring your commission programme into the 21st century with fully automated commission calculations, interactive commission statements and beautiful real-time dashboards for your whole team.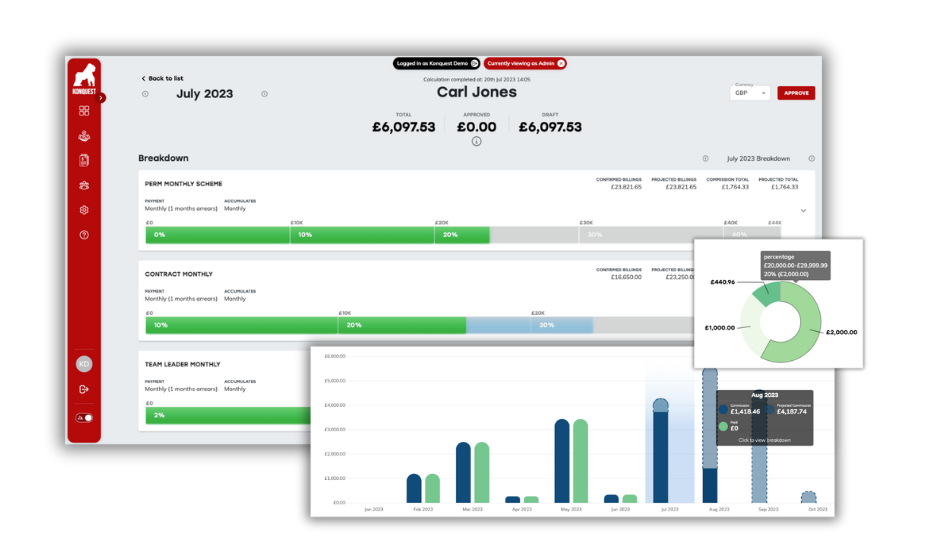 Automated Commission

Complexity made easy

Transparency

Engagement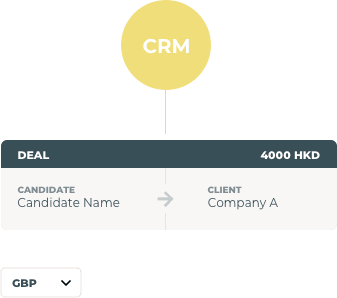 Automate commission calculations directly from source
Plug your CRM, Pay & Bill or Timesheet Solution into Konquest and we'll organise everything into interactive commission statements. Everything is automated, from splits to currency conversions.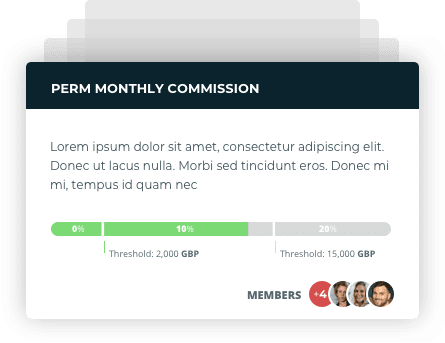 Handle complex rules, schemes and team overrides
Build your commission schemes using our flexible scheme editor, designed specifically for the recruitment industry. Individual or team schemes, thresholds, deal-type rules, pay-when-paid and variable rates of pay are all seconds away.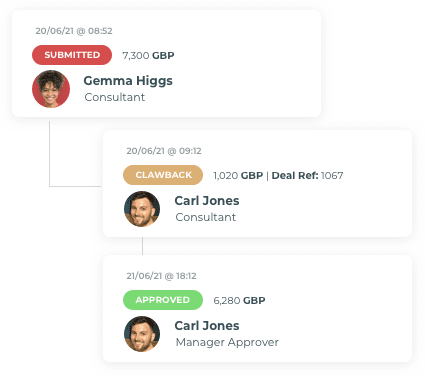 Transparent approvals, adjustment and clawbacks
Move your approvals workflow to the cloud, and benefit from a transparent process which reduces error rates to almost zero. Keep your consultants in the loop and remove guesswork from their income!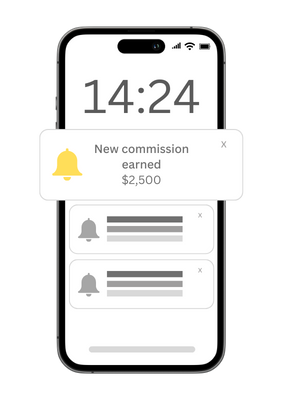 Get more from your biggest incentive
Visibility is the first step to ensuring your incentives are effective, but with Konquest you can take engagement to the next level.
Notify your team when new commission has been earned to supercharge motivation 🚀
POWERFUL FEATURES
Here's all the good stuff
Real-time System
No more manual calculations, Konquest automates all your commission schemes at lightning speed
CRM + Pay&Bill Integrations
We're well connected with the most popular recruitment specific systems
Intelligent Solutions
Clawbacks, currencies, team overrides and adjustments; let us handle all your complications
Intuitive design
Whether it's making changes to your schemes, or approving your statements, Konquest is built specifically for you
TESTIMONIALS
What our customers say
"Implementing Konquest has removed a big headache from our finance teams, and helped us better leverage our commission programme by giving our consultants much better visibility."
"Konquest is great, it gives a real time indication of earning expectations and targets which increases consultant productivity. We would highly recommend Konquest to any recruitment business."
"I used to dread calculating commissions at month end, Konquest solved this for us and now it feels like a no brainer. Our guys love having visibility of their earnings pipeline."

Data
Replace slow, manual data exports with lightning fast software.
Connect Konquest directly to your CRM or Pay & Bill solution for real-time updates.
Statements
Manually creating and distributing individual commission statements is tedious and time consuming. Konquest automatically generates interactive statements available in real-time.
Clawbacks & updates
Clawbacks and manual adjustments can be painfully slow to resolve. Replace dead time and frustration with instant automation.

Visual Commission
Konquest brings your commission plans to life, in a visual platform available on-demand.
Visual Dashboard
Give your full team their own visual dashboard which makes commission data past, present and even future available on-demand.
Regular Reminders
Keep your biggest incentive front of mind with smart notifications which keep your team engaged and focussed on the prize.

Transparency
Konquest customers value transparency, and want to make sure their team understand their commission plan. We make this easy with our visual commission platform.
Reduce Error Rates
Commission errors can be extremely demotivating. Software reduces error rates by taken human error out of the equation.
Better Data
Connecting your CRM with Konquest means your consultants can now connect what's recorded in the CRM with what's in commission calculations. This usually results in better CRM management.